Press Releases

This was one of the main results from the European Scientific, Technical and Economic Committee for Fisheries (STECF) annual report1 on the performance of the Common Fisheries Policy (CFP), particularly concerning the progress towards achieving sustainable fisheries. The scientific report shows that the stock status has significantly improved in the North-East Atlantic with an overall downward trend in the fishing pressure over the period 2003-2017. As a consequence, fish populations have been generally increasing since 2007, reaching in 2017 levels 36% higher than in 2003. However, further efforts are still needed, particularly in the Mediterranean.

The Fisheries Committee of the European Parliament has voted yesterday on the new European Maritime and Fisheries Fund (EMFF) that will cover the budgetary period 2021-2027. Europêche appreciates the strong stand of the Parliament against the 5% budgetary cut proposed by the European Commission to compensate for the upcoming Brexit gap in the EU budget. The Parliament has called instead for a 10% budget increase (total envelope of €7.74 billion in current prices) compared to the Commission's proposal to face the many upcoming challenges for the sector. Furthermore, Europêche welcomes the efforts made by the Committee to deliver their position on the new fund before the end of the current legislative term to avoid any delays as well as their focus on the socio-economic sustainability of the fishing fleet.

The European fisheries sector recognises the work of CITES concerning marine species to ensure that the international trade does not threaten their survival. However, it is important to respect the work and instruments already defined and implemented for this purpose by Regional Fisheries Management Organisations (RFMO), Governments and the sector itself. Species such as mako shark are sufficiently protected and regulated so as to guarantee its sustainable exploitation and legal trade, rendering unnecessary additional CITES measures. This was highlighted by the president of Europêche, Javier Garat, during his speech at the commemoration of the World Wildlife Day 2019, which took place today at the Palais des Nations, in Geneva.
Position & Letters

News

The commercial fisheries of the EU stretch for thousands of square miles, from the inhospitable seas of the Arctic North, to the warmer and more favourable climes of the Southern Mediterranean. These communal waters harbour a plethora of commercial species of fish and shellfish, the landings of which form an integral part of the economies of 23 member countries, accounting for a colossal 4.9 million tonne catch, from a fleet of 87,500 vessels, a statistic that indicates a world ranking of 5th largest in terms of total output.
European Projects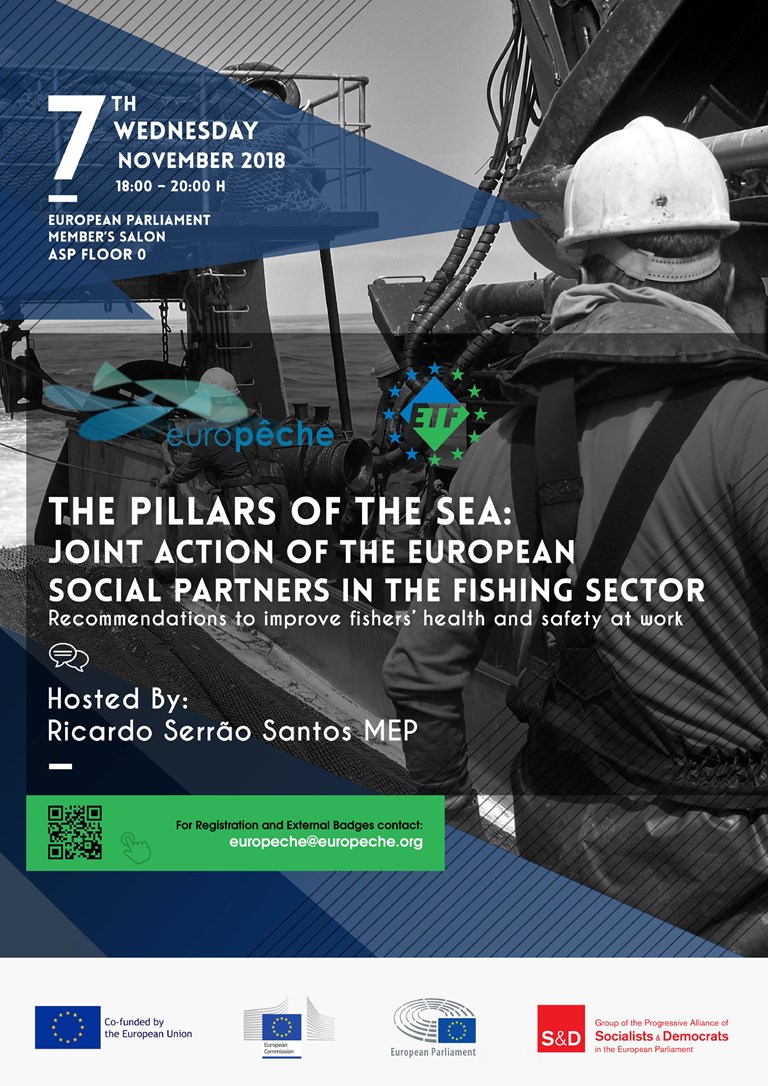 The project as a whole, consists in partially implementing the work programme of the Sectoral Social Dialogue Committee for Sea Fishing in order to significantly make progress in various key areas of interest for Social Partners. The main issues covered by the project are mainly dealing with how to improve health, working conditions and safety at sea of our fishermen.